The World's Top Monitor App for Android Phone Tracking
The Only Comprehensive App to Monitor Android Phones Secretly & Remotely
Nothing Escapes from MobiCiD
Ensure parental control & digital security on Android OS
Track Android devices with its exclusive features
Record voice, text and surroundings along with GPS location
Monitor WhatsApp, Snapchat, Instagram, Facebook & all messengers
Monitor360 (Surround Listing & Front/Back Camera Bugging)
Runs in both Hidden and Visible modes
Compatible with Android 4.4.2 and all latest versions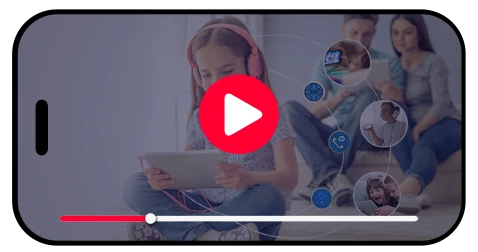 Android Tracking & Parental Monitoring Software with over 250+tools at your fingertips
All-In-One Android Monitor App with Mind-blowing Features
MobiCiD stands out as the perfect monitoring app for Android devices. It allows users to covertly install monitor software on target devices, and continue monitor incoming and outgoing data at a distance. Whether you're a business owner worried about employees slacking at work on their phones, or a high strung parent stressed about their child's phone usage and screen time, MobiCiD will fully address your concerns. All you need to do is downloading, install and activate, NOW!
"Remote Phone Monitoring was Never This Easy or Efficient!"
Signs That Smartphones Are Killing Young Teens

SLEEPLESS
Kids and teens used to spend sleepless nights

SPEND MORE TIME
Teen used to Spend at least 5 hours a day on the cellphone's screen

BULLIED ONLINE
Teens bullied online are 5 times more likely to skip school than the ones that are not bullied

INTERNET
Two third of the teens having phones have an internet connection as well

DEPRESSION
58% of cell phone addicted teens get severe depression & 65% have suicidal thoughts

SOCIAL MEDIA
1 out of 5 kids are victims of repeated cyber bullying through social media

OBSESSED
75% of teens obsessed with social media networks

PORN
79% of the kid got accidental exposure to porn via cellphone

REMAIN ONLINE
45% of the U.S teens said that they remain online

SPEND MORE TIME
More than 90% of boys and 63% of girls used to watch porn before the age of 18
86%
More than 86% of cellphone devices worldwide are having the Android operating system. The parent's responsibility is to protect kids from cyber bullying and porn addiction. So, the parents need to use a monitor app.
"

MobiCiD Android tracker tackles the challenge of digital parenting on Android phones

"
Monitoring Features for Android
Surround Recording
Control MIC, and cameras to listen, view and capture surroundings. Control voice clips, videos, images using an android phone monitor app
View 360 Live Streaming
Control Android phone front & back camera & microphone. This is to watch and listen to live surroundings using MobiCiD Android phone monitor app.
Live Screen Recording
Android monitor app can watch & record the screen activities via tracking app dashboard. It can perform Real-time screen recording on any Android phone.
Call Recording
Record live phone voice calls on Android phones with monitor app. It can track all incoming & outgoing call logs.
Geo Fencing
Mark safe and dangerous areas on the MAP and get notification when target go outside or inside the fence
GPS Location Tracking
Track current GPS pinpoint location of Android. Previous location history through Android location tracker feature is also accessible
Social Media Monitoring
Monitor on all social media & networking apps and IMs installed on Android phone. Such as WhatsApp, Facebook, IMO, Line, Instagram, Kik, no matter what kind of messenger app is
Flexibility
Empowers to set preferences to upload data using data settings. Just log in to TOS web portal and set preferences for data sync and application setting. The location monitoring and SIM card change settings are also there
Keystrokes Logging
Monitor on all types of applied keystrokes on android device. Likewise application passwords, messenger passwords, emails & SMS keystrokes
Under Which Circumstances, Business Android Phones Are at The Highest Risk Of Security!
"

Secure your business against external and internal data breaches with The Best Android monitor app. The most reliable monitor app to track employee Android phones and digital devices, secretly and remotely.

"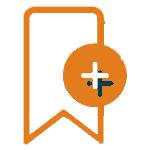 Browsing /bookmarks & Email
Track browsing activities, visited websites, and bookmarks with time stamp. Track all emails of Gmail, sent and received.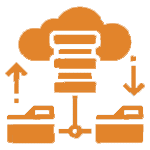 Data backup
Create a backup for data stored on android. Retrieve data from lost or theft cell phone device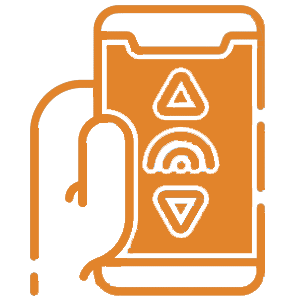 Device Switching
Many devices and operating system switch options. Multiple-OS support with the same license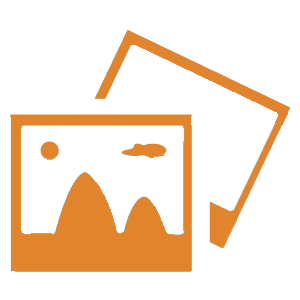 Multimedia
Do surveillance on Android multimedia shared i.e photos and videos. Track images shared or stored in phone gallery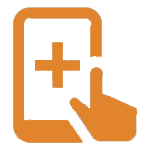 TOS Desk
Use TOS Desk app to perform monitoring activities on target android phone. No need to use web back and forth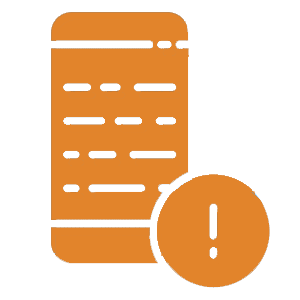 Device Info
Get detailed information of target device such as Wi-Fi, Battery, GPS, and Carrier Name. Can identify Device Model IMEI & storage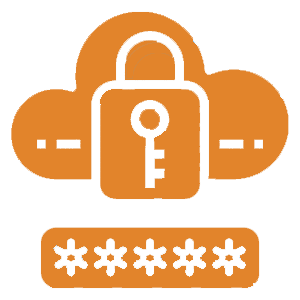 Password chaser
Track password applied on the target device home and lock screen. Track digit passwords and pattern passwords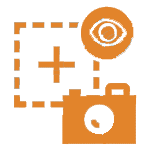 Screenshots
Capture photos of the android phone screen. Capture many screenshots with single command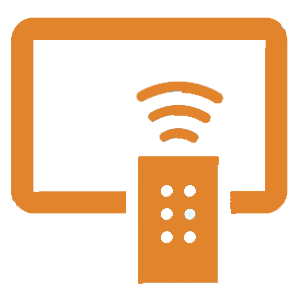 Remotely Operations
Use web portal to do surveillance on cellphone. Control target device & use TOS Navigator app
MobiCiD Android Monitoring App in a Nutshell!
"MobiCiD ensures the online safety of your children"
"Preserve the integrity and productivity of your business by tracking your employees in the field, in office or when working from home!"
The Importance of Using MobiCiD
MobiCiD is a safe, confidential, and effective way to track and monitor on Android phones. It is an all-in-one powerful solution to safeguard your children and your business organization against external and internal threats. This powerful and advanced technology monitors target phones whether they are online or offline.
Business owners using it to track employees will be able to defend against insider threats, time wastage, and suspicious activity and also increase productivity.
What makes MobiCiD Unique:
A wide list of features compared to other tracking apps
Communication tracking of emails, messages, calls and video calls
Complete social media monitoring of WhatsApp, FB, & Instagram
GPS/Geo fencing & location tracking
Live Screen recording & Screenshots
Monitor 360 surround voice & camera bugging
VOIP call logs / Voice call recording and much more.
MobiCiD, the best monitor app for Android, features hassle-free installation and allows you to execute tracking from anywhere, on any device you have installed it on.
Multiple benefits to keep kids and teens safe from cyber bullying, predators, illicit websites and prohibited
content, as well as keeping track of screen time
Real time monitoring on all employee activity on company given phones, including alerts about suspicious behavior
Keep your own personal device safe and secure in case of theft or loss.
MobiCiD is a Hallmark of Efficiency in Android monitoring apps
Not all Android monitor apps are genuine. MobiCiD is.
Are you the victim of counterfeit Android tracker products?
Are you still struggling for the protection of your business?
Are cyber bullying and Social media addiction a problem for your kids?
Stop worrying and waiting, download MobiCiD now! It is is reasonably priced compared to other monitoring software but even more efficient. It gives you reliability, manageability, and eases your suspicions without making a dent in your wallet. With MobiCiD, you can remain assured that you'll be making a worthwhile investment.
MobiCiD Android Surveillance App Specialized in:
Live recording of android phone calls & surround monitoring
Listen to live recorded cell phone calls (with consent)
It comes with an Android Keylogger such as keystrokes
Record android phone screen & take screenshots
Track VoIP call logs of Line, Facebook, WhatsApp, Viber & Skype
Monitor on trendy IM's compare to other monitor apps
Filled in with GPS location tracker
Undetectable 100% Guaranteed
Remote control updates
Infinite numbers of device switches with a single subscription
Reasonable in price but precision is perfect
Hassle-free installation procedure
One & only android tracking app with mobile viewer app
Smooth monitoring on PC, MAC, and Android Devices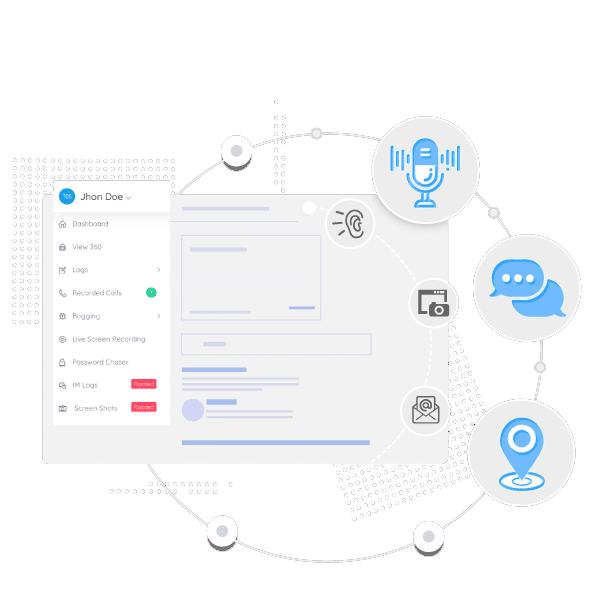 How MobiCiD Protect your teens and business assets in 4 steps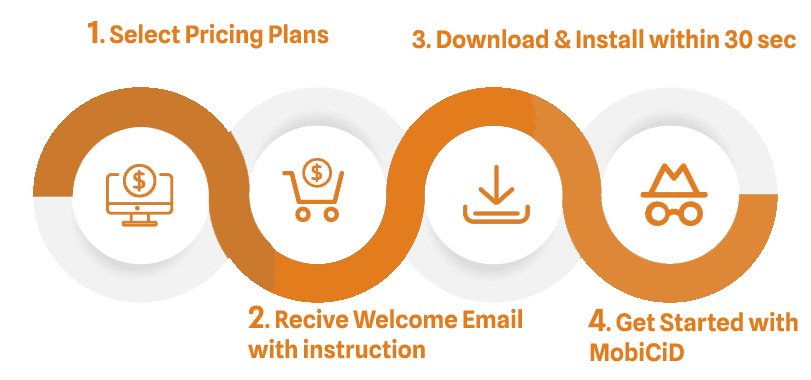 Announcements
MobiCiD Support Android OS version 11 now!
VoIP/IM Call Recording Available.
Retrieve all deleted WhatsApp Messages
Monitor social media on un-rooted devices
Browse Logs through Free Mobile Viewers App
Now remotely uninstall any application using web portal
Supported OS
Compatibility with Android versions starts from 5.0, 5.1.1, 6.0, 7.0, 7.1, 8.0, 8.1, 9.1, 10, 11, 12
All the Major Cellphones of android such as Motorola, Samsung, LG, Huawei, Sony, & HTC are compatible fully instead of TCL devices. MobiCiD is compatible with all carriers.